Lazz Pharma Limited :
Lazz Pharma Limited has 22 branches at present and has been serving the nation with genuine products and excellent customer care for more than 45 years. They also provide online sales services. Customers can order medicines, health and beauty aids, cosmetics and fragrances, etc. online and get delivered
Website: https://www.lazzpharma.com/
Contact: 01319864049 (8am-6pm) | Sat-Thurs | Except Govt. Holiday
Pharmacy.com:
Pharmacy.com is among the leading online pharmacies, which specializes in providing generic and otc products. Its is providing its services throughout the country.
Website: https://www.pharmacy.com.bd/
Contact: 01999997603
BanglaMeds:
BanglaMeds is the biggest digital pharmacy of Bangladesh. Currently the free home delivery service is available to residents of Dhaka city only, and throughout the country for a very nominal charge and no minimum order volume restrictions. BanglaMeds was created with a vision to serve people with a smile, to provide quality service over a virgin sector and become the industry leader in E-commerce healthcare.
Website: https://www.banglameds.com.bd/
Contact: +8809638120130
Khidmat Drug Outlet:
Khidmat Drug Outlet is also an online based pharmacy. Customers can submit orders online simply by uploading a picture of the prescription and they will contact the customer. Customers can also order manually. Order online and get delivery at your door. Available inside Dhaka.
Website: https://www.khidmatdrug.online/
Contact: 01302-891259
ePharma: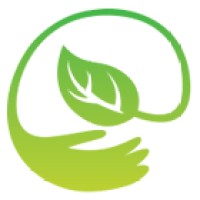 ePharma is a ONE-STOP online healthcare solutions a wide range of medicines are provided. They also offer a wide choice of healthcare products including wellness products, vitamins, diet/fitness supplements, herbal products, pain relievers, diabetic care kits, baby/mother care products, beauty care products and surgical supplies.
Website: https://www.epharma.com.bd/
Contact: 019 33 336 655
Ousud.com:
Ousud.com is also an online based pharmacy providing its services inside Dhaka city providing delivery services to the public for medicine and other health care products.Website: http://www.ousud.com/
Contact: 01873787878
OsudhWala:
OshudhWala is a Bangladeshi online pharmacy store where user can buy medicines online and health care products in a wide range of categories. They deliver products inside Dhaka city within 2-8 hours. They also provide cash on delivery service.
Website: https://oshudhwala.com/
Contact: 01999-929861
Md.Injamul Huq
Intern
YSSE